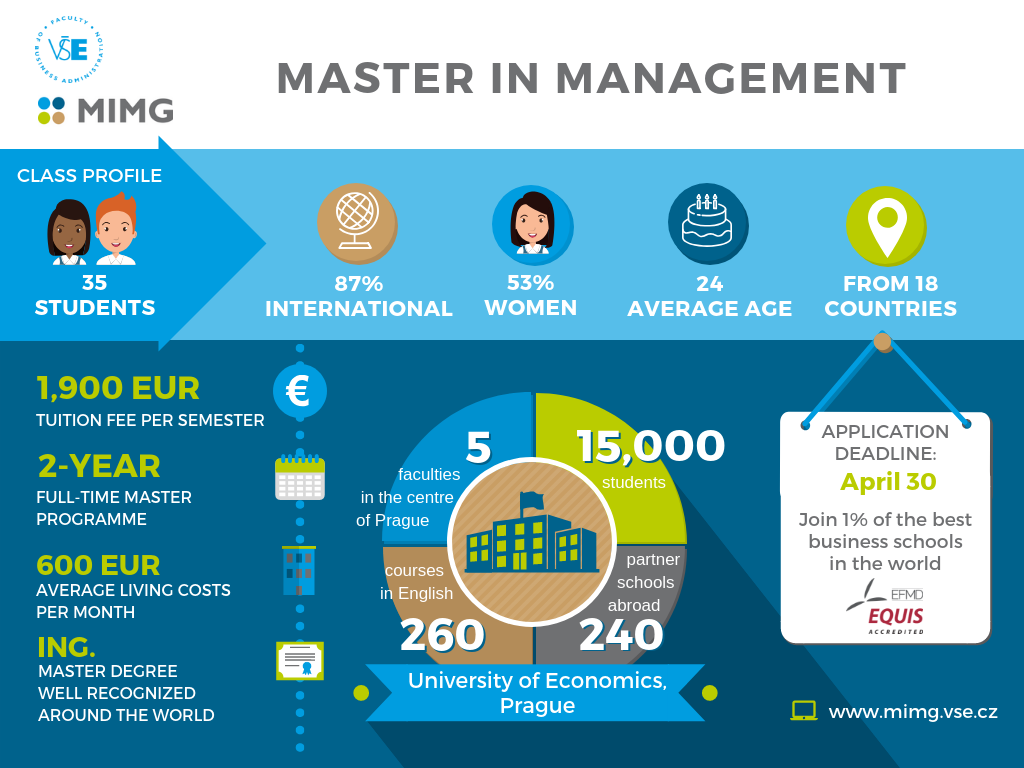 The full-time Master's Programme in Management at the University of Economics, Prague provides students with a comprehensive business education to make them fit for starting a career and assuming responsibility in the fast-changing environment of global management tasks. The study field is suitable for students with analytical thinking who are interested in the business environment with an emphasis on management.
Please note the admissions for the academic year 2019/2020 are over. Access to the e-application form for the academic year 2020/2021 will open again on November 1, 2019, with the deadline on April 30, 2020.
If you wish to receive a notification once the e-application is open, please, fill in this form.