Corporate Partners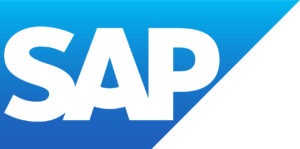 At SAP, we grow, we lead, we innovate. As colleagues, we support, challenge, and inspire one another every day. Whether connecting global industries, people, or platforms, we help ensure every challenge gets the solution it deserves. We build breakthroughs, together.
Are you ready to join us?
SAP innovations help more than 400,000 customers worldwide work together more efficiently and use business insight more effectively. As a cloud company with 200 million users worldwide, we are purpose-driven and future-focused, with a highly collaborative team ethic and commitment to personal development. We all work from different places dealing with different challenges and opportunities. But our goal is mutual. We build breakthroughs, together. Putting our differences and egos aside and uniting as one to move businesses and economies forward for a better tomorrow. We invite you to bring your personal experience, your perspectives, and your background. It's in our differences that we will find the power to keep shaping the way we enable future innovations. Join us!
---

Our purpose is to unlock the extraordinary potential of light for brighter lives and a better world. We provide professional customers and consumers with quality products, systems and services. And our connected lighting offerings bring light and the data they collect to devices, places and people – redefining what light can do and how people use it. Our innovations contribute to a safer, smarter more sustainable world.
Want to be a part of our future?
Working for Signify means being creative and adaptive. Our culture of continuous learning and commitment to diversity and inclusion creates an environment that allows you to build your skills and career. Together, we're transforming the industry! As the world leader in lighting, we're constantly ahead of the curve. Through our leadership in connected lighting and the Internet of Things, we're breaking new ground in data analytics, AI, and smart homes, offices, cities and more! Signify is one of the few companies in the world to achieve carbon neutrality and our next sustainability goals are even bolder: doubling our positive impact on the environment and society by 2025. Find out what it's like working here, from our employees.